Seminars and courses at Timbo farm
All cellular phones are requested to be turned off and left in the car!
The farm is situated in beautiful surroundings with view over the lake called Mullsjön. Far away from daily life stress, surrounded by woods and water, the farm is an oasis for all who find their way out here.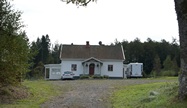 It was here it all started in the year of 1997. At the time the place was a saddlery specializing in western equipment. This would be the occasion that brought us onto an incredible journey that we now have chosen to follow.
The travels to Arizona changed our lives. The meeting with Black Eagle and the Native American Hopi tribe led us onto paths we never could have imagined.
Medicine men and shamans shared their well kept knowledge and wisdom that we now want to share with all of you who are attracted to come here.
How it all happened and later developed is described in the book " What cannot be avoided" (Will be published in English in the near future). You can read more about this at Silverförlaget (not available in English at the moment).
You get...

All participants at our courses and seminars will have access to all that the farm has to offer. Apart from the peace, calm and tranquility you can enjoy a bonfire at a windshield, take a walk in the medicine wheel, meditate at a waterfall and experience how a seven layer labyrinth can affect you.
There are possibilities for overnight accommodations either in the wind shield of the fire place or at the adjacent annex for smaller groups. We are in the process of faciliating more accommodations. See pictures of accommodations and pantry here.
You can also enjoy the wonderful lake nearby with its fishing and bathing possibilities, walking or skiing paths in the woods or simply taking in the clean and fresh air.
Our goal…
is to offer you the possibility to find answers to the many questions why. You will find simple tools to enhance or improve your quality of life, find a better understanding for life and all its happenings and a way towards inner balance and harmony.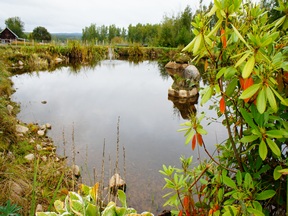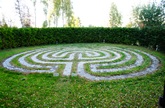 What Timbo Farm offers: